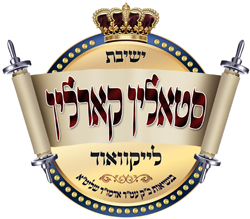 Yeshiva Stolin Karlin Lakewood

BUILDING THE FUTURE TOGETHER
Auction 2
120 Vintage Circle • Lakewood, NJ 08701
732.268.1152 • raffle@fly2ey.com



Drawing Date: June 12, 2017
Click here
to download the Auction brochure.
The Auction is now over. Below are the Winners:

*GRAND PRIZE WINNER* A. Y. Checkanow, Brooklyn, N.Y.

1) SHABBOS TABLE: Y. Eidlitz, Lakewood NJ.
2) USA Vacation: R. Charach,Lakewood NJ
3) KIDS DREAM: E. Weber, Lakewood NJ
4) WOMENS DREAM: Y Wulliger, Lakewood NJ
5) NEW CAR: A. Braun, Lakewood NJ
6) MEN'S PACKAGE: A. Braun.Lakewood NJ
BONUS PRIZE: Y. Hecht, Buffalo, N.Y.
EARLY BIRD PRIZE: D. Agulnik, Ogdensburg. N.Y.